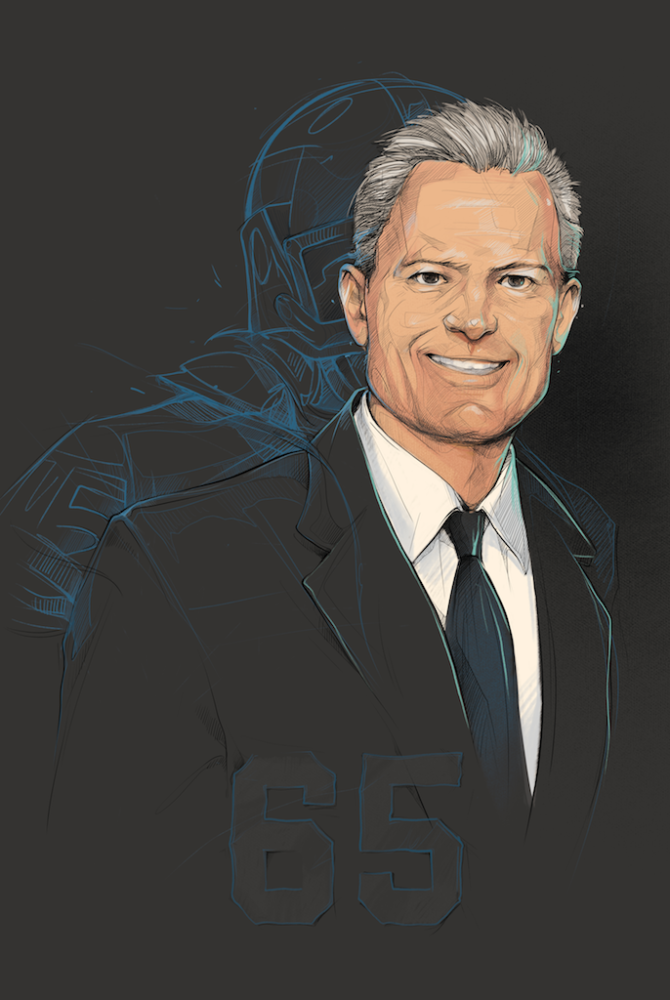 In my career, I've had the privilege to work with and for some incredible players, coaches, and administrators. Each person, regardless of their role, provided me with lessons that prepared me for a long and successful career after football.
Now, as President of the NFL Alumni Association, I feel it's the right time for me to share with my peers my philosophy on leadership and success.
It isn't uncommon to hear me say, "I'm coachable." Regardless of my position in life—whether on top of the heap or still trying to climb the ladder—I remain open to listening and learning new things. The best leaders are those who know that every day is a learning opportunity if they leave themselves open to the possibility.
Remaining coachable as a leader doesn't imply indifference or a lack of confidence or vision. Quite the opposite. Being coachable is simply an umbrella statement that encompasses many of the life lessons I deploy every day:
Listen more than you talk – God gave us two ears and one mouth for a reason.
Value everyone's opinion or suggestion – Remember, some of the best suggestions can come from the most unlikely contributor.
Add value, you are dispensable – You've been placed in your current position for a reason. Do the most good you can, while you can.
When pointing your finger at someone you usually have three pointing back at you – Take responsibility for yourself, your actions, and your emotions. Deploy emotional intelligence.
Embrace feedback even if it seems like criticism – Feedback, even if negative, often leads you to a positive destination. Accept the situation for what it is and don't allow your ego to prevent you from learning and growing.
No one is perfect, especially me – Every single one of us can always improve. We're ever-evolving creatures. I constantly embrace that philosophy and proactively seek out ways to be a better husband, father, friend, follower, and leader.
Bart Oates is a three-time Super Bowl champion, five-time Pro Bowl selection, lawyer, philanthropist, sought-after speaker –and a character on Aqua Teen Hunger Force. Bart is currently the President of the NFL Alumni Association. He can be reached at bart.oates@nflalumni.org or followed on Twitter @B_Oates65.
Illustration by Aneta Fontner-Dorożyńska