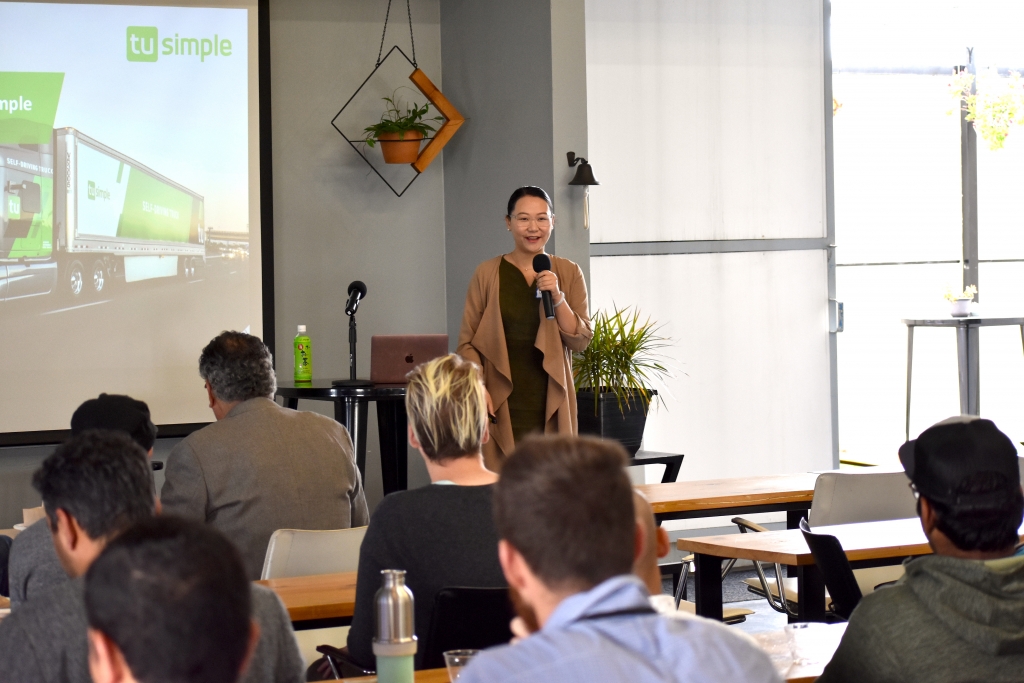 At the end of April, Treeline hosted its first AtStartupSpeed Event. The event was centered on new emerging transportation technologies.
We had a fantastic opportunity to hear directly from powerful guest-speakers such as CUBIC, Current by GE, TuSimple, Platform Science, LYTX and PromoDrone.
This afternoon brought all of the right players and minds in the same room to discuss the future of mobility, and our transportation systems. Touching on multimodal interaction, our speakers discussion topics ranged from platform development and intelligent fleet management strategy, to the evolving capabilities of drone technologies.
Vivian Sun from TuSimple introduced us to the autonomous truck and its market impact. By bringing the first self-driving truck to market TuSimple is making way for safer roads and efficiently decreasing transportation costs, and reducing carbon emissions.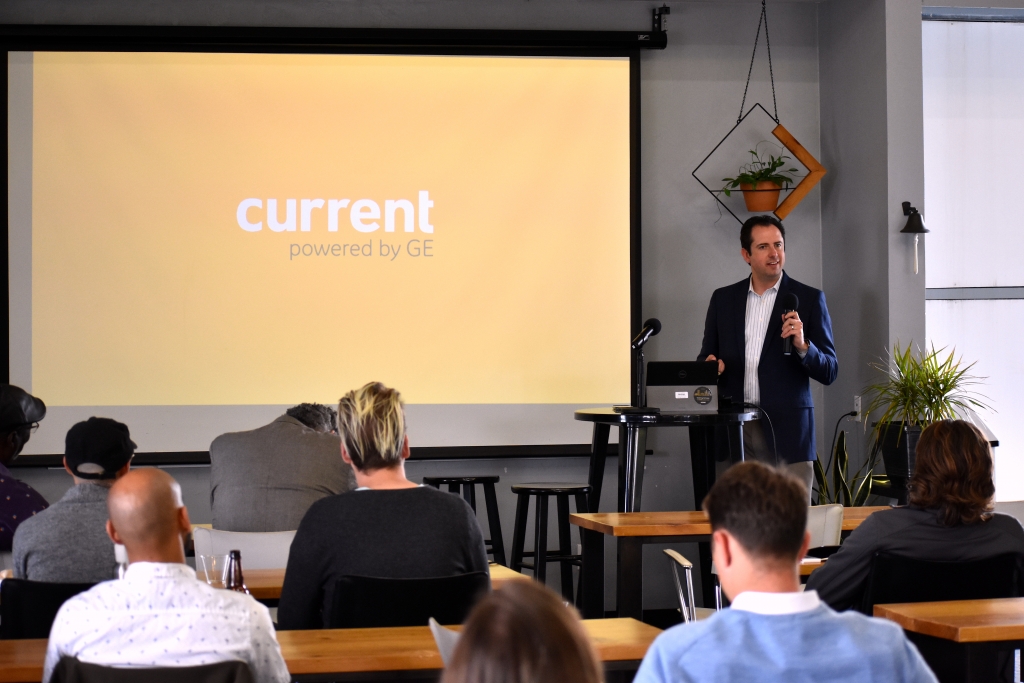 Current Powered by GE has repurposed San Diego's traffic lights into a digital sensor device that can collect all the data in the city and create solutions with this data. Austin Ashe discussed this Traffic Light Program that the City of San Diego has adopted. This program is still in the infancy stages but is taking off introducing new technology and an overall new platform.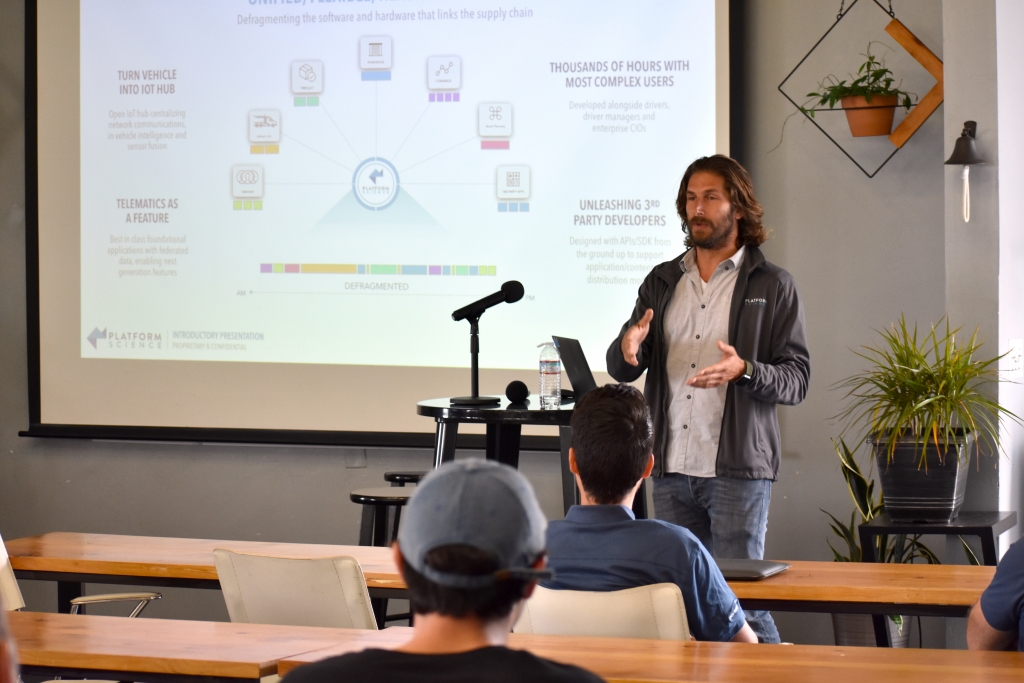 Jake Fields shed some light on the development of Platform Science and enterprise IoT fleet management platform. This cutting edge technology allows businesses to control fleet management technology with express and customized solutions meeting enterprise specific needs.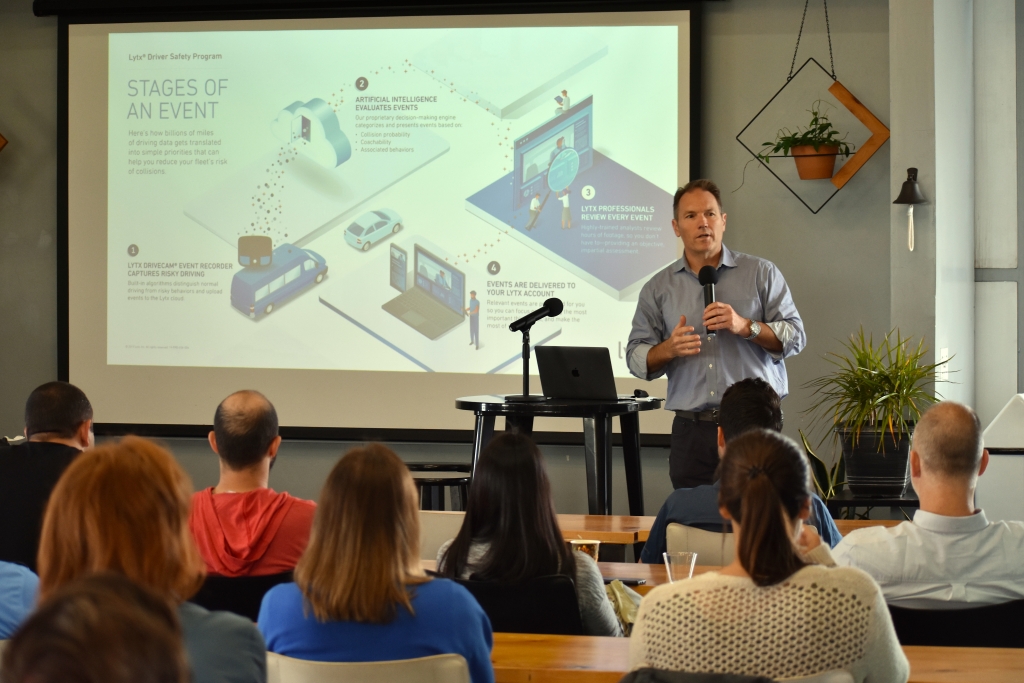 Michael Phillippi introduced us to Lytx. Lytx captures data from billions of miles driven and analyze driving and vehicle data to obtain insights that empower safety and compliance. He introduced us to the overall benefits of fleet management.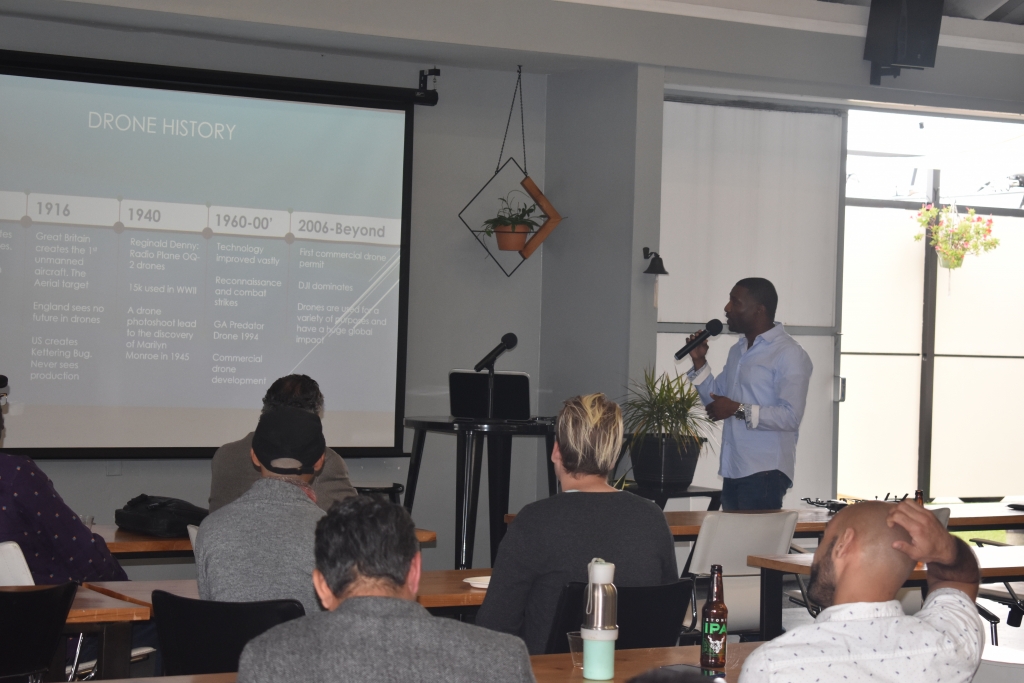 We had the pleasure of hearing Jamar Williams redefining the use of drones by breaking boundaries in advertising. Jamar is the CEO an Co-founded the world's first Ariel drone platform designed for crowd interaction, engagement, and analytics called PromoDrone.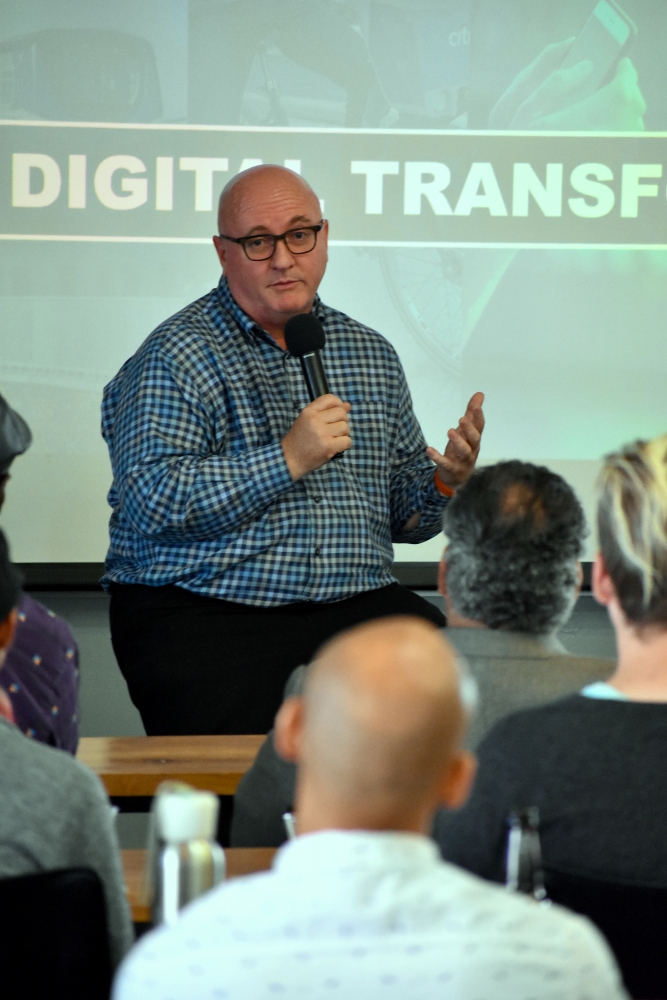 We had the honor of listening to Kevin Eagan from Cubic. Prior to Cubic Eagan created and led multiple billion-dollar businesses through his 25-year tenure with Microsoft. Eagan gave us a run down of his eclectic career and responsibility for Cubics' growth through digital production innovation.
Transportation technology is changing our world at a rapid pace, and we at Treeline are thrilled to be at the forefront of this, exploring how we can build a smart and better future for everyone! Stay tuned for announcements pertaining our next AtStartupSpeed technology summit!